C.R.M.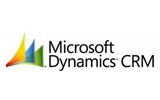 Extra Line uses the Customer Relationship Management or Marketing (CRM) methodology to help its clients attract consumers through the process of growth of interpersonal relations while allowing them to follow the results in real time over the Internet.
This marketing methodology places the customer in the epicenter of the enterprise with the objective to create an enduring sales relationship between the company and its customers who become faithful in the products and the services.
The CRM methodology concentrates in understanding the different needs of each customer as well as the company's priorities in respect to servicing its consumers and revolutionizes the company's existing enterprising structure and philosophy to generate profit.
Through meticulous investigation and analysis of elements provided through the CRM model, Extra Line is able to reach conclusions on each product or service offered and find solutions to achieve highest customer retention.
Using a differential marketing method, Extra Line is able to identify and create a directory of ideal consumers for a company's specific inventory of products. Our company is able to reach out to these customers and promote products which they either did not know existed or had limited access to. Finally, Extra Line is able to offer unique motivating deals to consumers to increase their consumption of products.
The advantages of CRM:
Identification of the most important customers
Successful commercial communication
Minimization of losses
Creation of a faithful clientele